In this guide we are going to walk you through setting up your OX APP suite email with the default Windows 10 Mail app.
---
Firstly, you'll need to open Windows 10 Mail. This is done by clicking the start menu and simply typing windows mail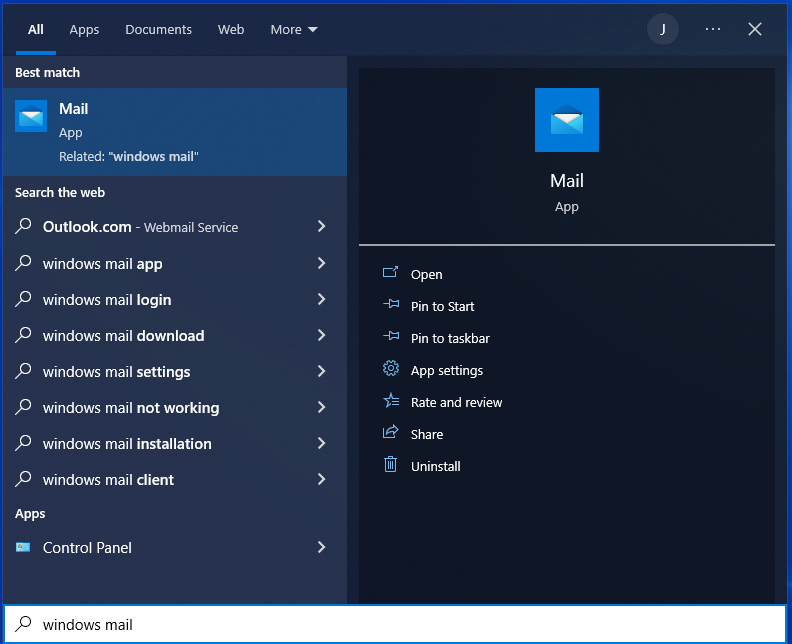 Now the application is open you should see Accounts in the blue left menu. Click this

On the right side Manage Accounts should show, click Add Account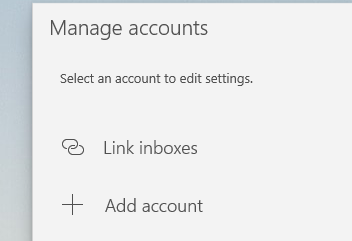 .
From the options shown click Advanced Setup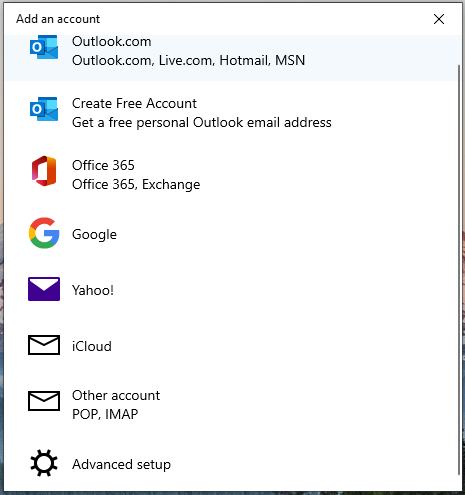 To proceed with the setup, click Internet Email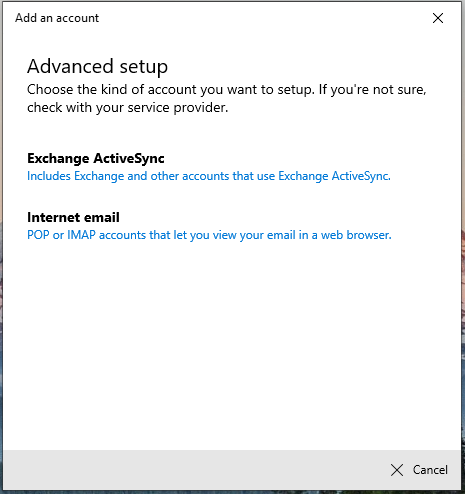 You are now on the actual account setup page. All the details can be found within the client area of your purely.domains account.
Email address: yourname@yourdomain.co.uk
Username: yourname@yourdomain.co.uk
Password: The password chosen when the mailbox was created
Account Name: yourname@yourdomain.co.uk
Send your messages using this name: Your chosen first and last name
Incoming mail server: imap.us.appsuite.cloud
Account type: IMAP4
Outgoing mail server: smtp.us.appsuite.cloud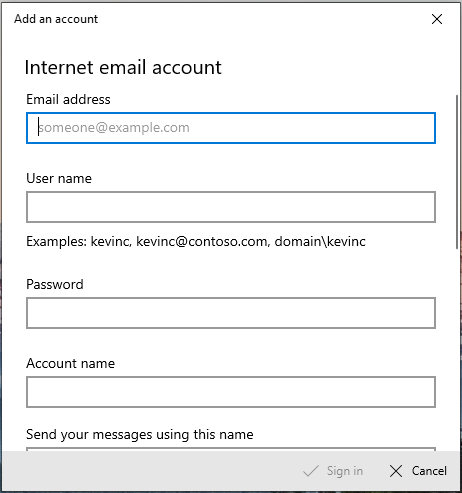 Leave all the other options ticked and click Sign in
That's it, your email should now be configured to work with the Windows Mail application.