Domain Add-Ons
Complement your perfect domain with our additional services.
Free
DNS

Management

Domains are like addresses, nameservers are like phonebooks, and DNS records are like contacts. When you want to visit a friend's house (website), you look up their address (domain) in a phonebook (nameserver) to find the specific contact details (DNS records) to reach their home (server).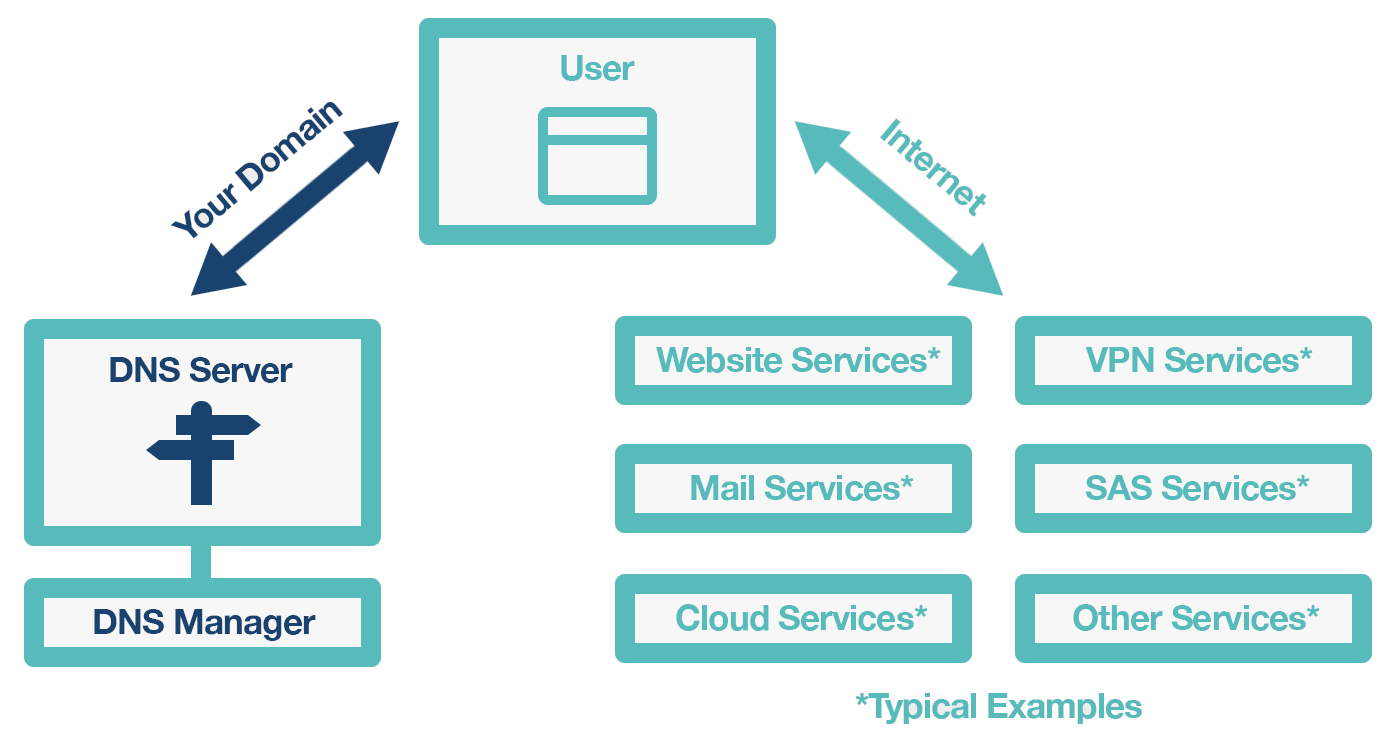 Our free DNS services provide name servers and the ability to create DNS records independent of any specific email or web hosting provider. We support A, AAAA, CNAME, MX, NS, SPF, SRV, TXT dns record types.
Free Secure URL Domain Forwarding
URL forwarding is like mail forwarding: when you move to a new home (new web address) but want your mail (web traffic) to still reach you, you set up a forwarding service (URL forwarding) to redirect mail from your old address (old URL) to your new one (new URL).

All URL Forwards benefit from automatically signed SSL certificates keeping your visitors connection to your Domain Name fully secure via https.
Free Portfolio Migration
Domain portfolio migration is like relocating a collection of art pieces: you carefully move your valuable assets (domains) from one gallery (registrar) to another, ensuring they're handled with care and properly displayed (reconfigured) in their new location.

You can access some of the best renewal prices on the market by having us move any portfolio of 25 domains or more to a single easy-to-manage control panel.