Summary Storage

Flexible storage resources
Where is storage used?
Storage is used by data saved via upload or use of the service, namely:
Website

code

Databases

Email
Uploaded Data (content)
Generated Data (caches, content, logs)
How is storage calculated?
Each account comes with an inclusive summary storage quota, which is the total amount of data STORED within the account across all resources. For example, if your package includes 10GB of summary storage quota you could use:
1GB web files + 9GB database.
1GB web files + 1GB database + 8 mailboxes each with 1GB stored.
1GB web files + 3GB database + 99 empty mailboxes and one with 6GB stored.
USAGE not ALLOCATION
We operate a flexible USAGE-based storage model where the storage quota/limit is what data you STORE/USE across all services resources.
Purely.
Website

's approach to storage: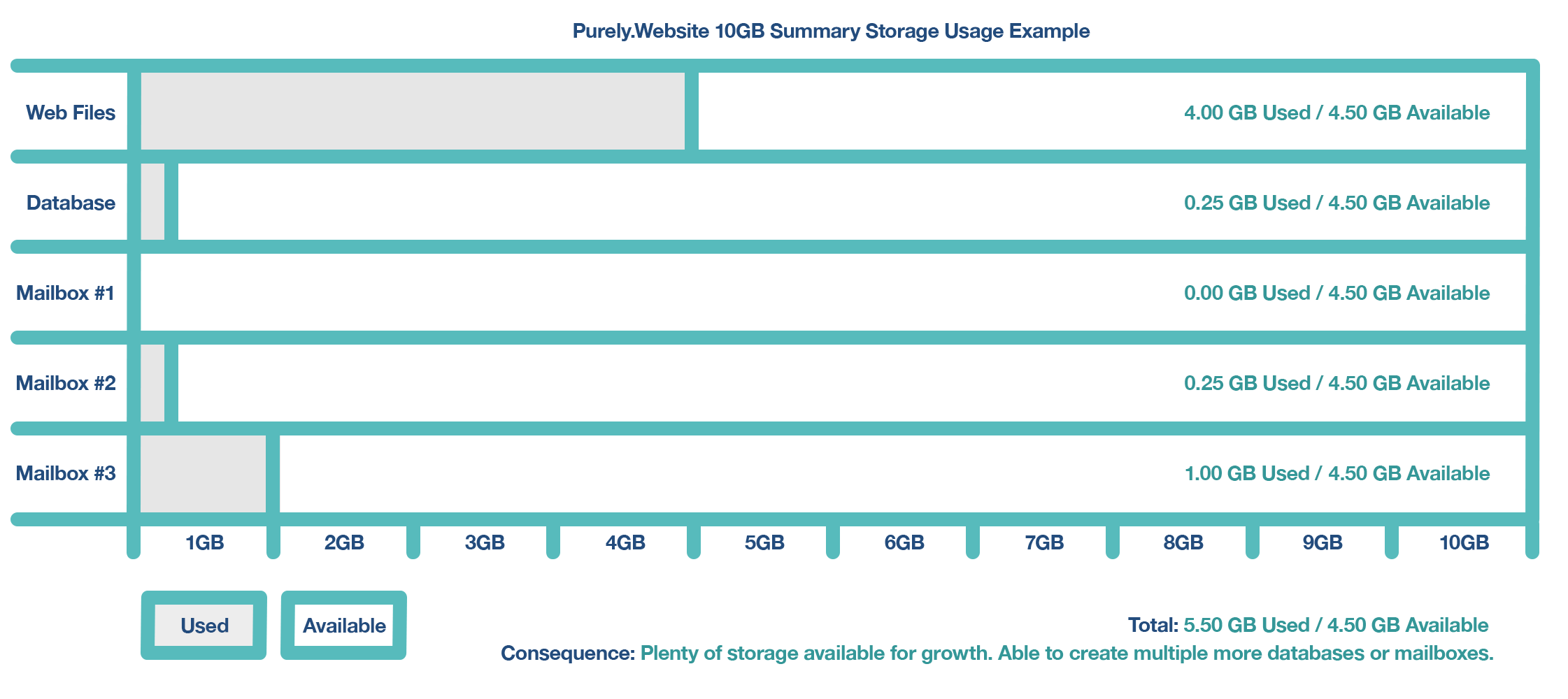 Traditional approach to storage: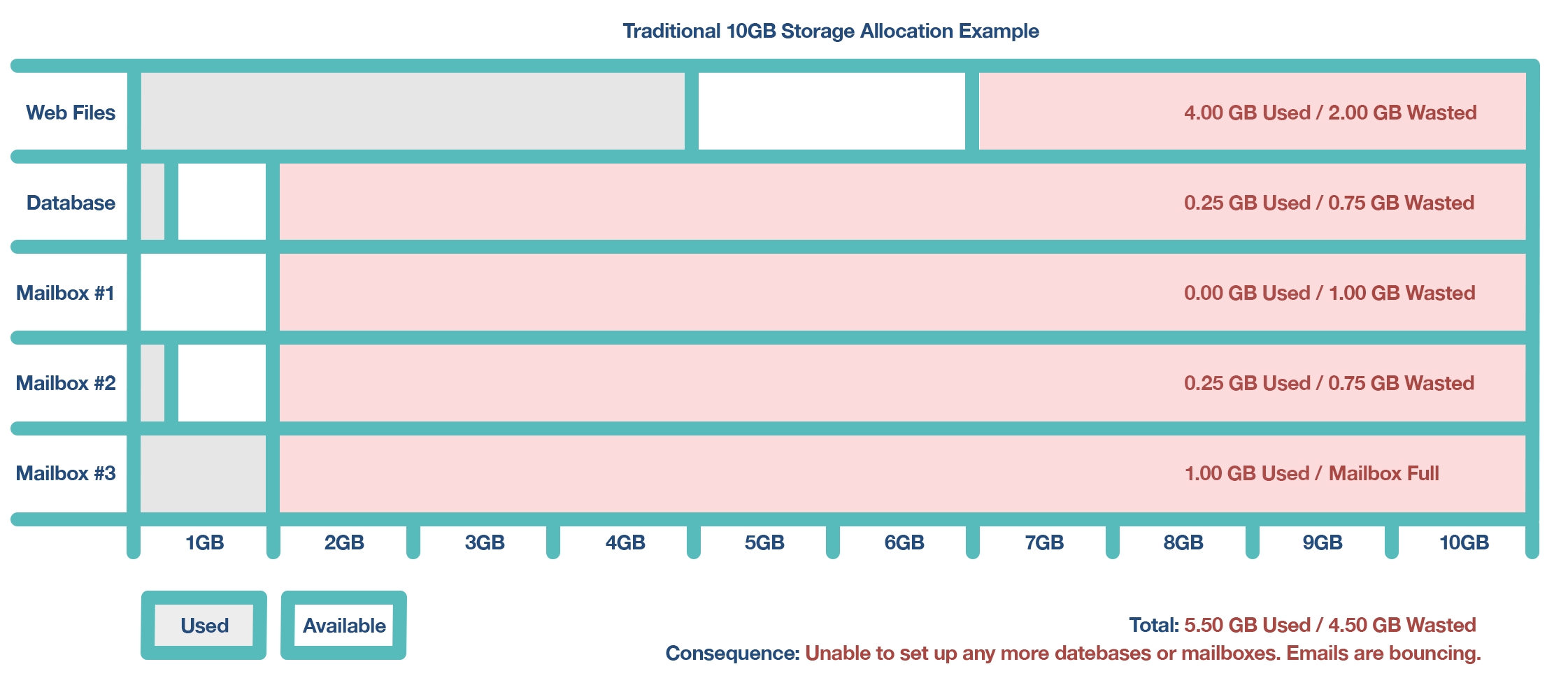 Questions?