The future landscape of domain names
There are still new TLDs being released each year which could influence the TLD market and provide more options to choose from. Also, more brands may choose to apply for their own branded TLDs to have greater control over their online presence.
It's important to remember that different TLDs are run by different registries and the terms of each registry could be subject to change including the yearly pricing.
What future trends or challenges might exist in the domain name landscape?
With growing concerns around privacy and cybersecurity, there could be increased focus on TLDs that prioritise user privacy and security.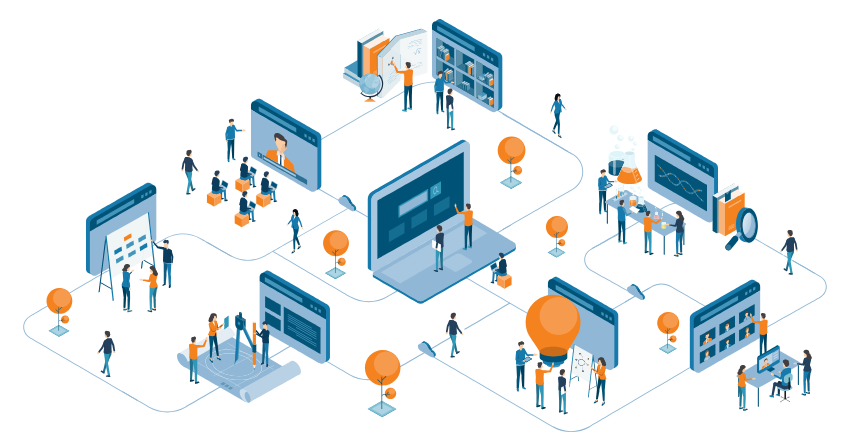 There have also been multiple alternative DNS roots set up, mostly attempting to rival ICANN's DNS root zone. Many have become defunct but there are some that are active. A couple are used in specific countries such as Russia and China. Many aim to be decentralised and use blockchain based TLDs with Handshake being the most established as it does not aim to replace the existing DNS but to supplement it by allowing anyone to bid, register, and manage their own TLDs. However these are unlikely to widely catch on in the near future due to general market acceptance as well as regulatory and scalability challenges. Only time will tell how these may develop.
What is important about domain names and TLDs?
In conclusion, it is important for domain name owners to understand the basics of how TLDs work and their implications for online presence and branding. When choosing a domain it's important to remember that different TLDs can be good for different applications and the amount of TLDs to choose from is now expanding every year.
At a domain owner level, domain names are not complicated and can be very easy to register and manage via a good registrar.
So, have fun choosing your domain names and using them to provide the foundations for building your online presence!
Learn more about demystifying domain names: