What is DNS?
DNS or the Domain Name System is a hierarchical distributed naming system for locations on the internet. In basic terms it is like the phonebook for the internet.
DNS translates memorable domain names into the numerical IP addresses needed for locating online computers and services. Administered by the Internet Corporation for Assigned Names and Numbers (ICANN), the Domain Name System has been a crucial component of the functionality of the Internet since 1985.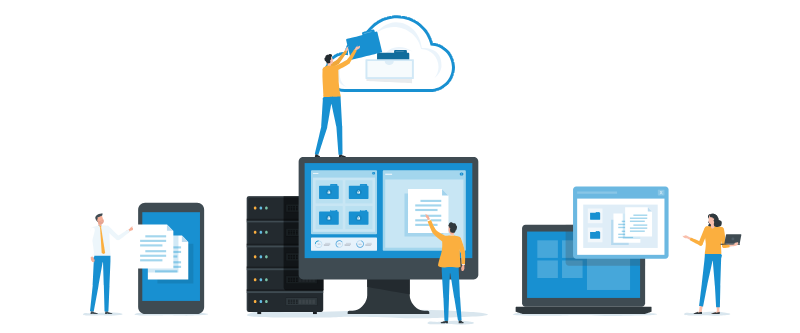 How does
DNS

relate to my domain name?

If you own a domain name, in order for it to work you need to assign it to a set of name servers, usually these will be provided by your domain registrar or web hosting provider.

Your domain name's DNS records are then managed and stored on these name servers.
What are
DNS

records?

DNS records provide various types of information related to your domain, such as the IP address of the server hosting the website, mail server information, and other services associated with your domain.

When someone visits a domain name in their web browser or sends an email to a domain, the DNS system is queried to find the corresponding IP address for that service associated with that domain.
What are IP addresses?
IP addresses, which are the numerical identifiers used by computers to locate and communicate with each other over the internet.
What are the different types of
DNS

records?

Common types of DNS records include:

A Record (IPv4 Address): Maps a domain name or subdomain to an IPv4 address.
AAAA Record (IPv6 Address): Maps a domain name to an IPv6 address.
CNAME Record (Canonical Name): Maps an alias (subdomain) to another domain name.
MX Record (Mail Exchanger): Specifies the mail server responsible for accepting incoming emails for the domain.
TXT Record (Text): Allows arbitrary text to be associated with a domain, often used for verification purposes or storing additional information.
NS Record (Name Server): Specifies the authoritative name servers for the domain.
What is a Subdomain?
Subdomains are lower in hierarchy than the domain name and are the part of the address that comes before the main domain name and TLD extension. You don't have to register a sub domain like you do with your main domain, they can simply be created within a domain's DNS records by the registrant. They can be called anything you want but commonly used examples would be www., mail., blog., shop. etc.
Learn more about demystifying domain names: