1. Log in to your Purely.Domains account.
2. Select the 'Renew' link from the 'Domains' Menu at the top of your page.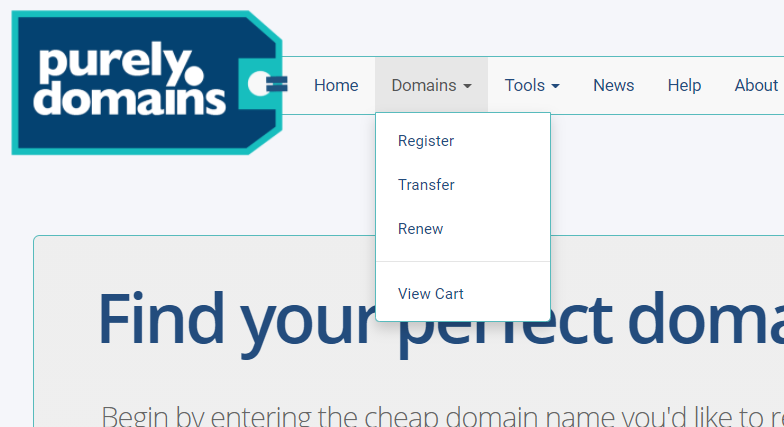 3. Click the check box next to each of the domain names you would like to renew after choosing how long you'd like to renew them for with the drop down menu. Then scroll down and click the 'Add to Cart' button when you're happy with the length of renewal.


4. Go to your cart by clicking the button shown below and make sure you're happy upon review with the renewals listed before proceeding.

5. Click 'Checkout' and scroll down and follow the instructions to pay for your domain renewals when you're happy upon a second review.