I can confirm that the emails titled "IMMEDIATE VERIFICATION required for YourDomain.com" are real and require attention.
ICANN's most recent changes require us to verify registrant contact information.
If you visit your site and are greeted with a screen like this, please follow the instructions below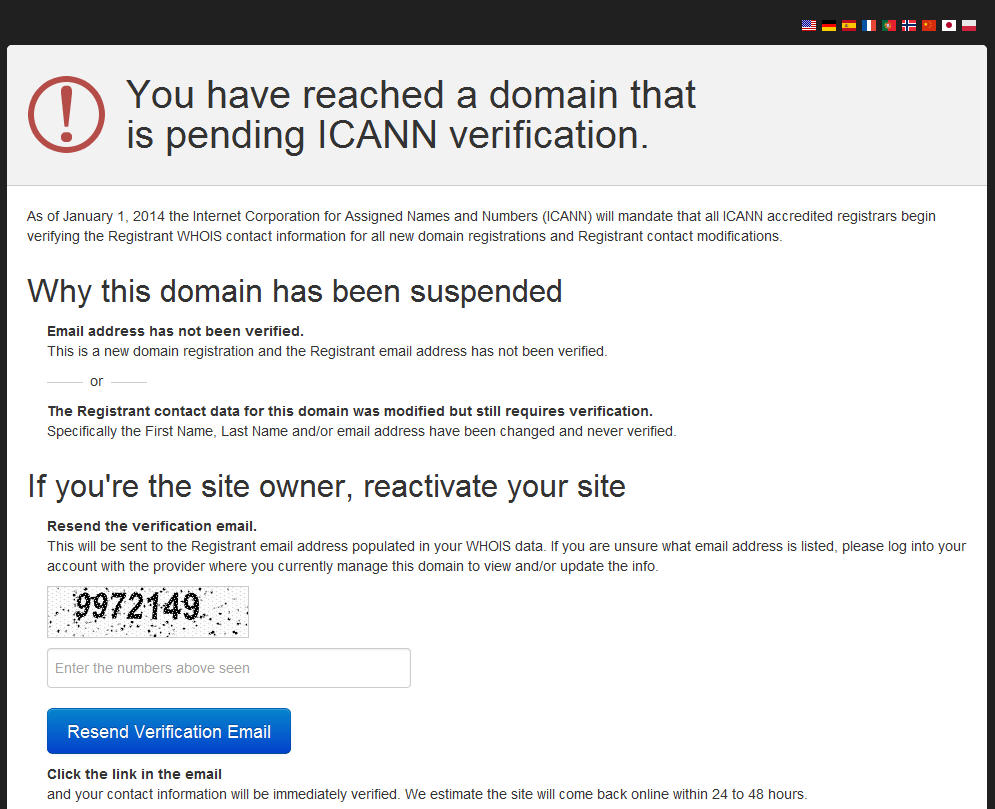 If your current contact information is incorrect: Please use this guide to change the domains contact information https://purely.website/support/domains/configuring-your-domains/how-do-i-update-the-registration-details-on-my-domain-name
Check your email for an an email concerning ICANN verification
Click the link in the email which looks similar to http://raa.name-services.com/raaverification/verification.aspx?VerificationCode=XXXXXXXXX
The link in the email is unique to your domain so you are required to click the link in your email NOT the one above.
Once you click the link, your email address will be instantly verified and there is nothing further for you to do. Your site should come back online within 24-48 hours.