Custom / private nameservers and sometimes called glue records are nameservers based on your own domain name, e.g ns1.yourdomain.com.
These can be used if you want to run your own DNS servers, or alias your custom nameservers against other public nameservers (if allowed).
These are generally useful for resellers or customers that wish to have a branded look.
For .UK domains,  please raise a Support Ticket with the hostnames and corresponding IP addresses you'd like to use and one of our engineers will set this up for you.
For .com, org, etc domains these can be setup in the purely.domains control panel using the guide below.
To add private nameservers for your domain, first login to your control panel. Click domains, then My Domains. Click on the domain you wish to add the record for, then click Private Nameservers. Here you can add the nameserver and IP address. eg, ns1 & 127.0.0.1, click Save Changes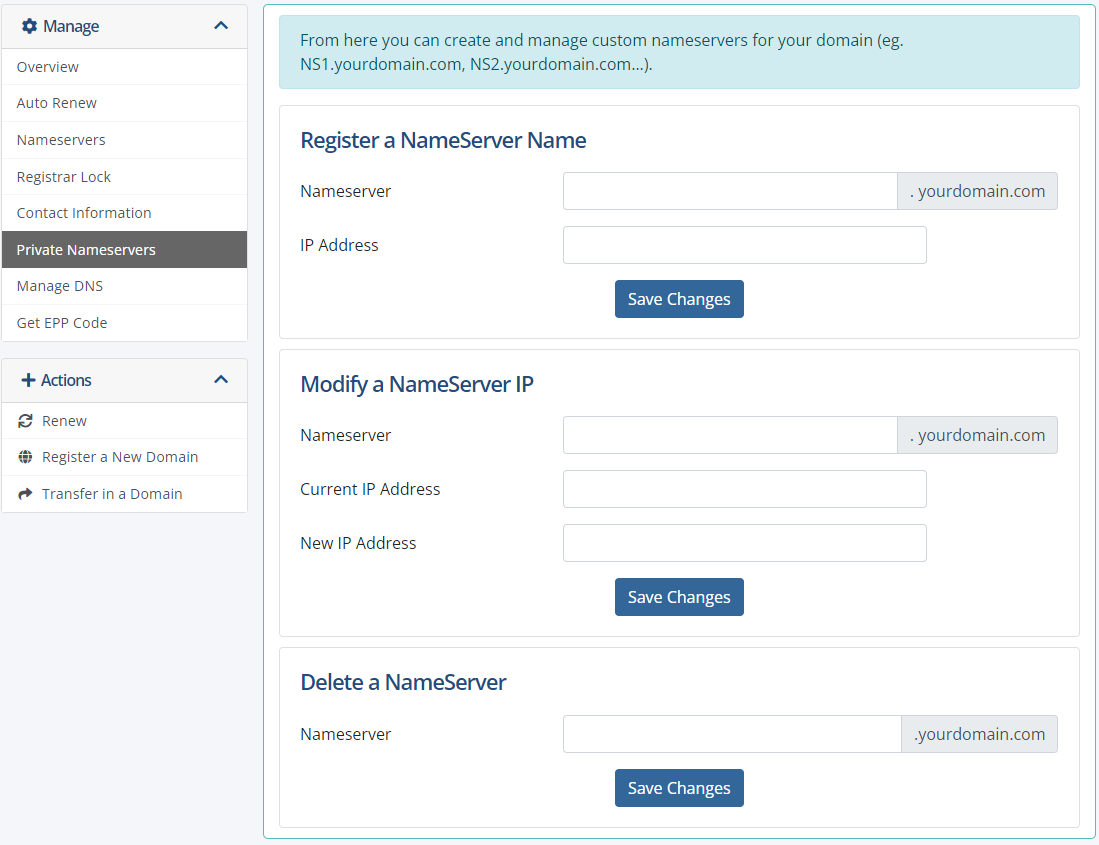 Once you've added any nameservers you require you should see your page similar to this,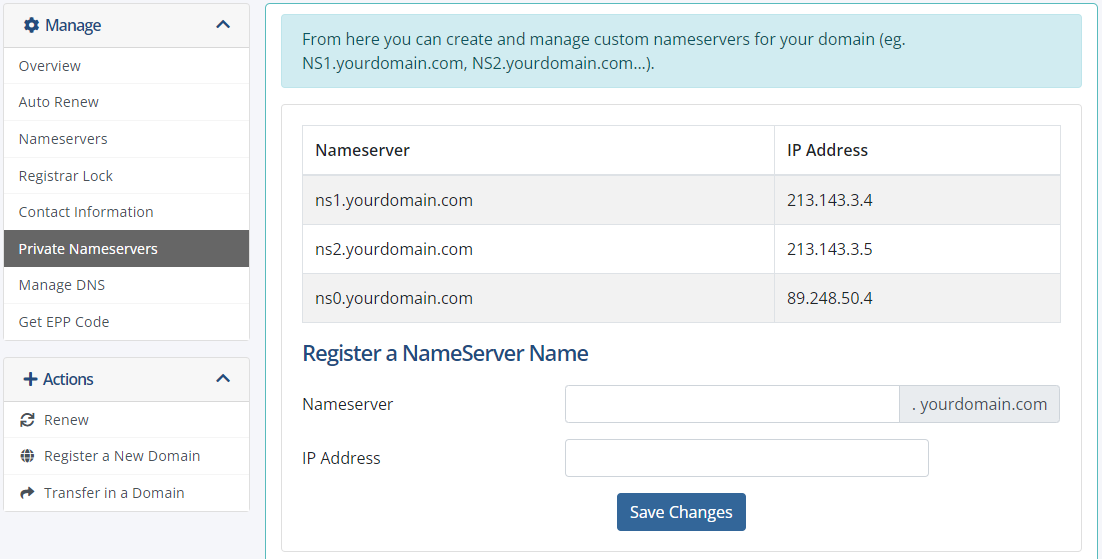 You can delete any nameservers you no longer require by entering it in the Delete A Namesever box and clicking Save Changes. For example if I wanted to delete ns0, I would enter this in the box and click Save Changes.

If you wanted to Modify a currently setup nameservers IP address, you would enter the nameserver in the box, the Current IP address and then the New IP address, then click Save Changes.

Once your private nameservers have been setup you can make the switch to use them by changing the domains nameservers.
Please note: Any DNS changes can take up to 24 hours to apply.