You will need to lock your domain in order to keep it safe. Locked domains cannot be transferred to another registrar or account. When you make changes to a domain's settings such as updating nameservers or contact information, the domain name will need to be locked again.
Note: This only applies to .com, .org, etc domains. Not .UK domains
If you wish to transfer your domain name away from us, you will need to unlock it.
1. Go to the My Domains page in your control panel.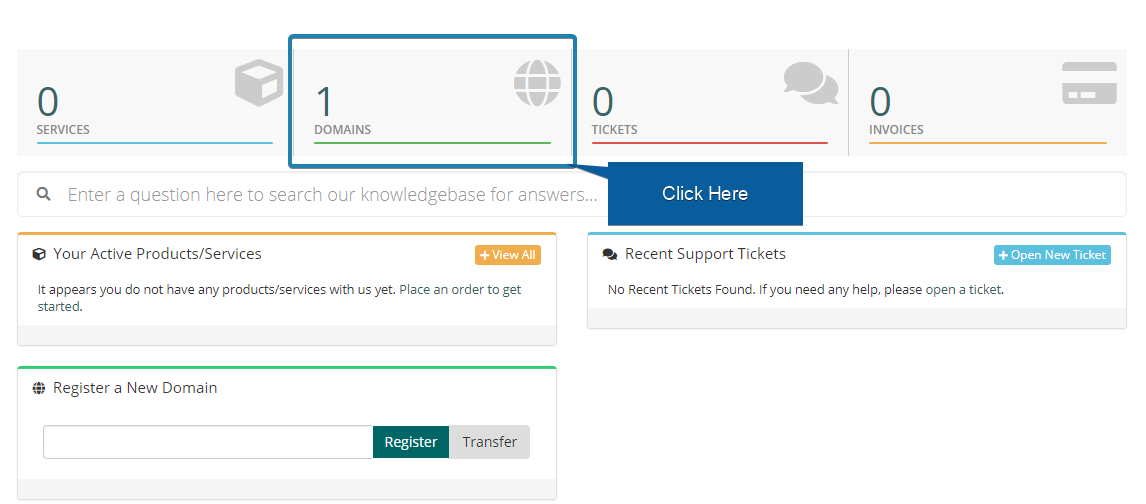 2. Click on the domain name to load the domain overview page

3.  Click on the Registrar lock under the Manage Menu and click Disable Registrar lock.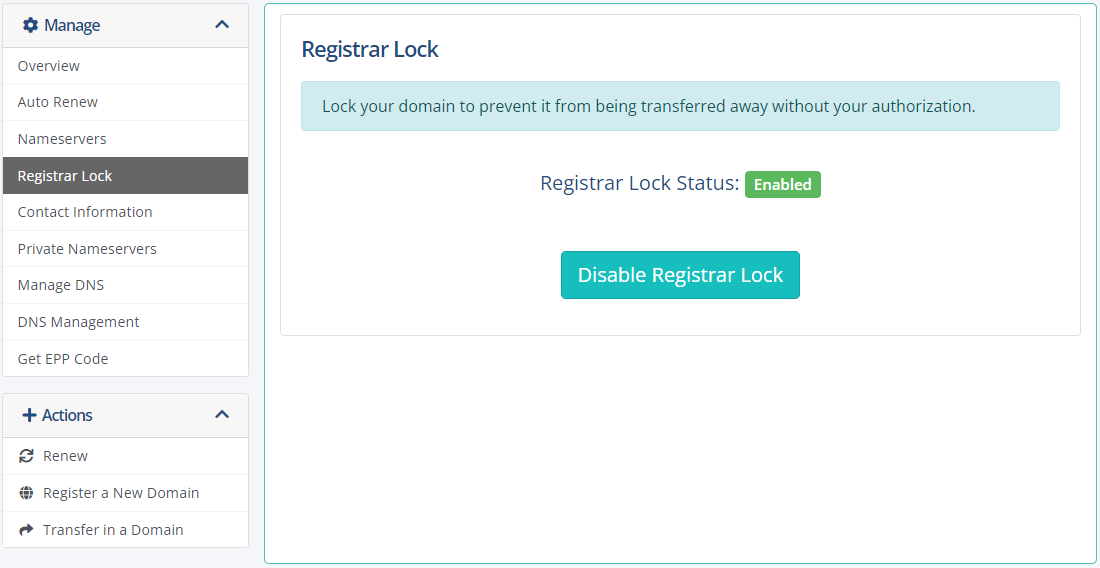 4. Your domain is now unlocked and can be transferred away